Welcome! We are BoldB, a jewellery brand that loves to create new and innovative designs while making a difference.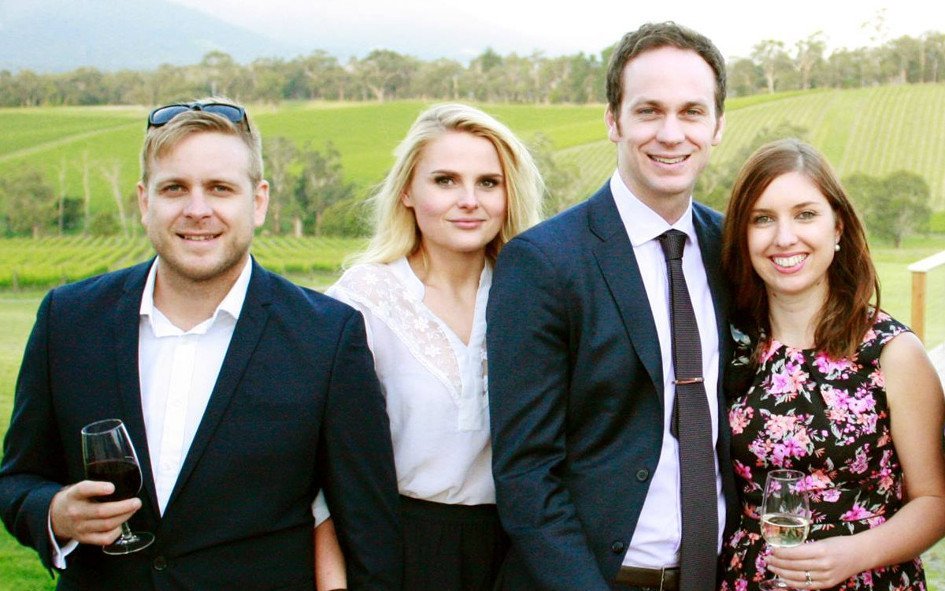 Hi! We are Britta Boeckmann and Michael Davidson, the founders of BoldB.
Britta is the creative mind of BoldB, and is passionate about design. She loves tinkering with new materials and production concepts in her small studio.
Michael is not creative, but he loves technology and crunching numbers. He manages the operations of BoldB.
BoldB is proudly based in Melbourne, Australia. We offer unique accessories heavily influenced by our natural environment. All our products are designed by Britta in our small studio and ethically produced in collaboration with the talented craftspeople of Cebu.
We hope you enjoy our range.
The Back Story
The BoldB brand was born in early 2014 when Britta started working with scrap timbers to create accessories at the Wangaratta Woodworking Club. Later that year she opened her own small studio in Melbourne, where she worked on small scale production selling on Etsy as demand grew.
After two years of rising demand, Britta was no longer able to cope with production by herself. In early 2016 she joined up with her brother-in-law Michael with the aim of expanding the BoldB range and developing the the BoldB.com.au online store. Whilst Michael manages the business operations, Britta's focus has shifted from making to her passion of designing.
Making a difference
Prior to joining BoldB, Michael worked in sustainability at PricewaterhouseCoopers. Whilst in this role, he had the benefit of seeing the significant impact businesses can have in addressing important social and environmental issues. Therefore, BoldB has been founded on the principle that business can be a force for good - As shown by our support of organisations such as Water.org through the release of our Aqua Collection.