The Australian Coastline - An Inspiration
Australia's coastline stretches almost 50,000 kilometres and is linked by over 10,000 beaches, more than any other country in the world. From the pristine white sands of Wineglass Bay in Tasmania to Sydney's iconic Bondi Beach - Each cove, reef, inlet and island is unique, forming over many millions of years.
If you have ever been lucky enough to approach one of these landscapes from the air, then you will not be surprised to hear that a holiday to the Great Barrier Reef was the original inspiration for designer Britta Boeckmann to create her unique beach jewellery concept.
In the six months following her visit to this stunning part of Australia, Britta used a combination of modern and traditional design processes in an effort to capture the beauty of Australia's ocean landscapes. The result is the Aqua Collection - Lovingly handcrafted using real beach sand and blue resin, each piece represents a different coastal landscape and looks like a tiny, wearable beach that wearers can take with them wherever they go.
Scroll down to view some of the inspiration for the collection. Each purchase from the Aqua Collection will help provide one year of safe water to one person in need, through the support of Water.org, an international nonprofit organization.
Peninsula

An area of land projecting out into a body of water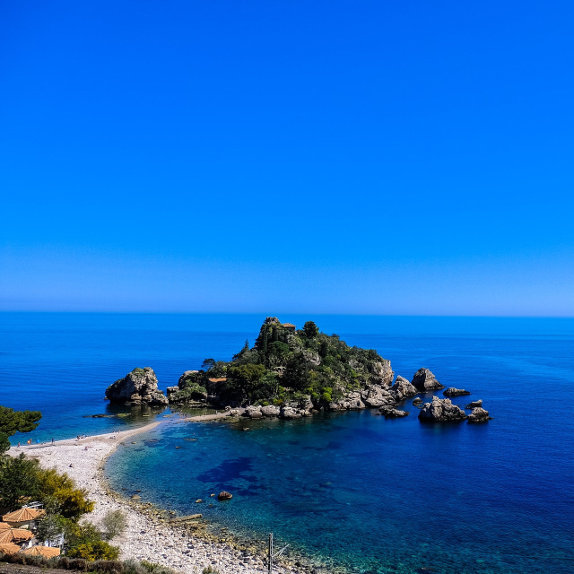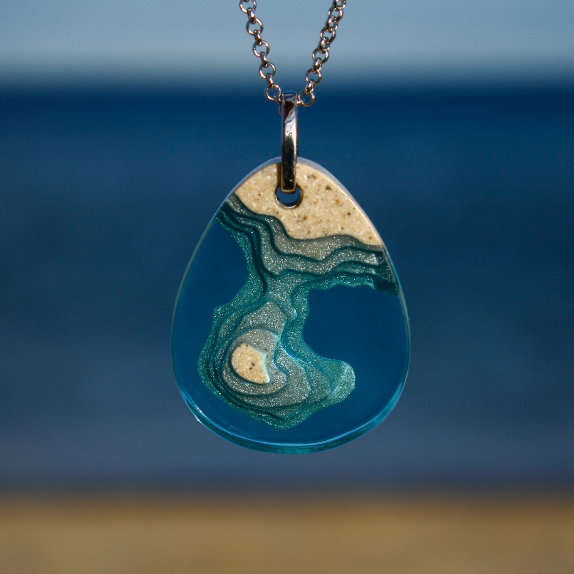 Seashore

An area of sandy, stony, or rocky land bordering and level with the sea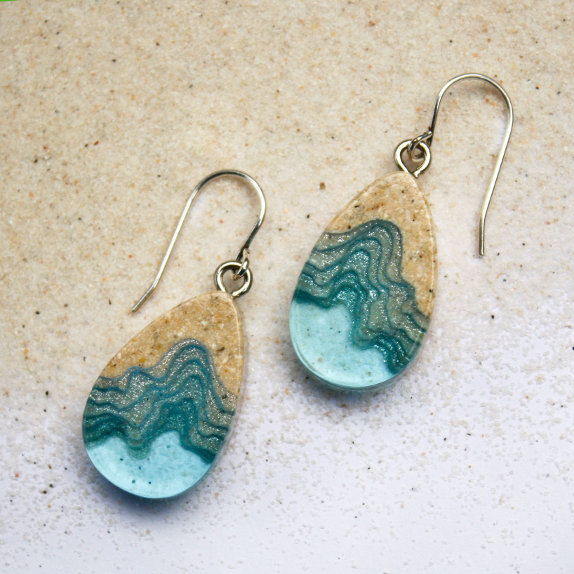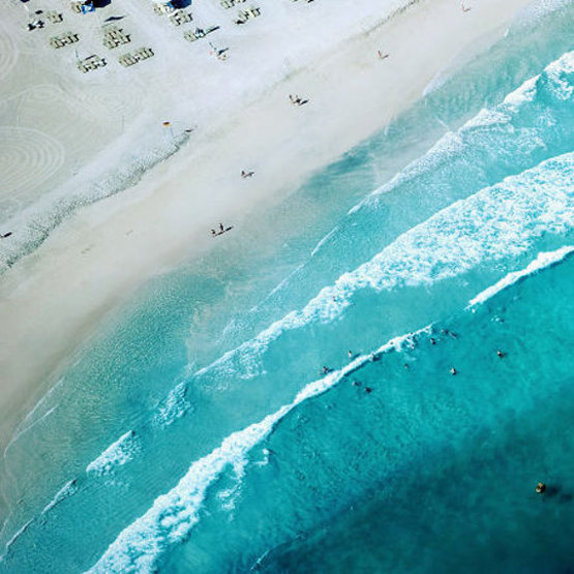 Lagoon

A stretch of salt water separated from the sea by a sandbank or coral reef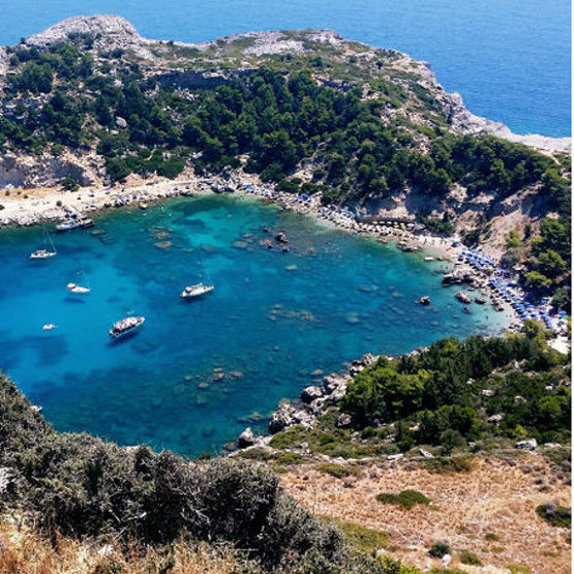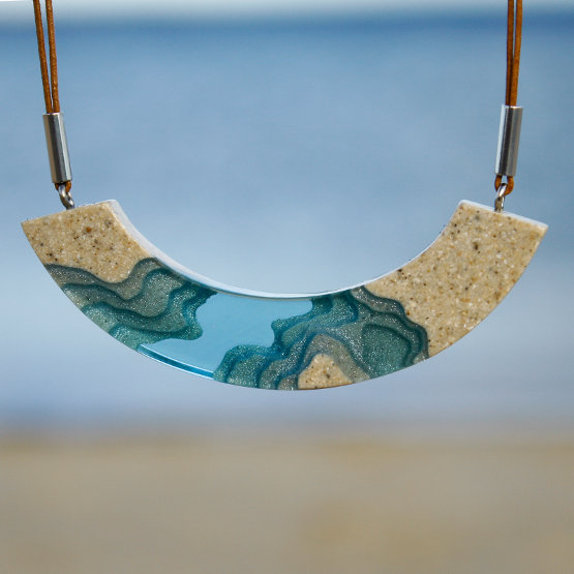 Cove

A small and sheltered bay or inlet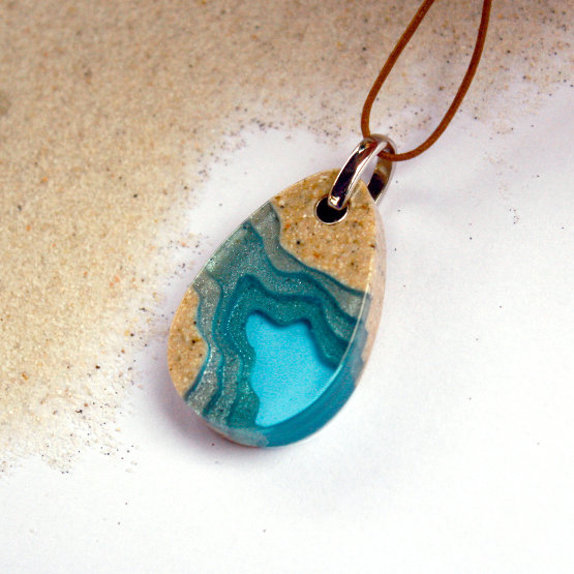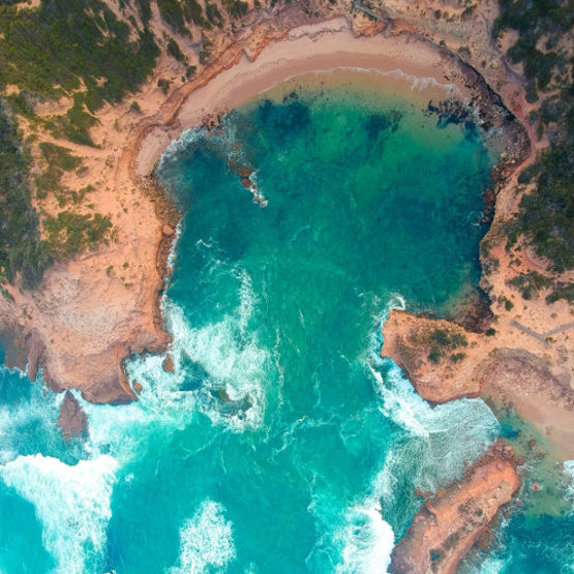 Shoal

A submerged sandbank exposed at low tide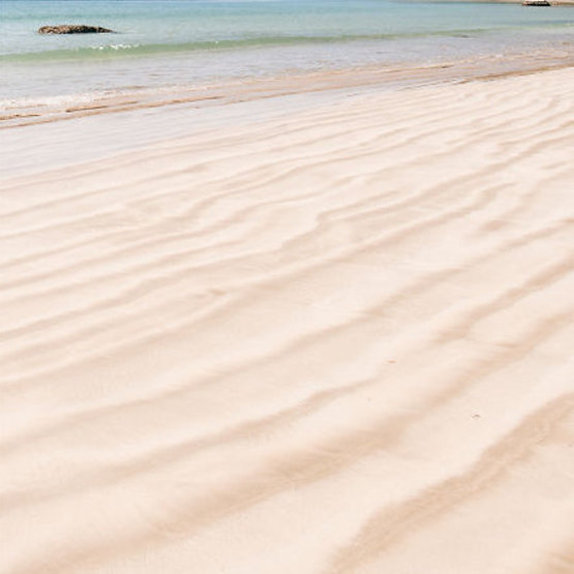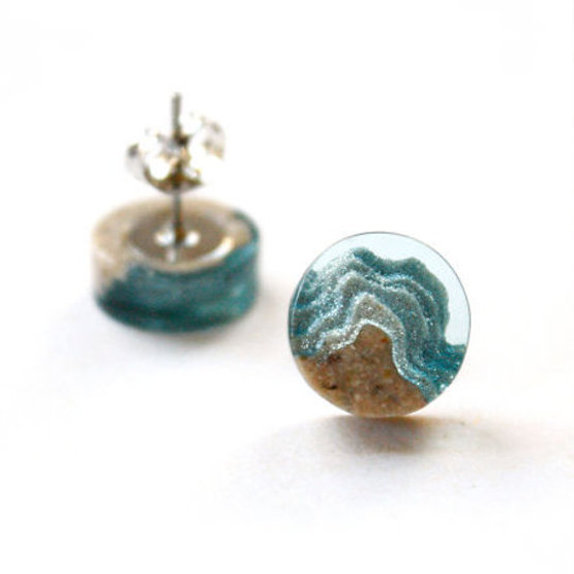 Abyss

A deep and immeasurable space or vast chasm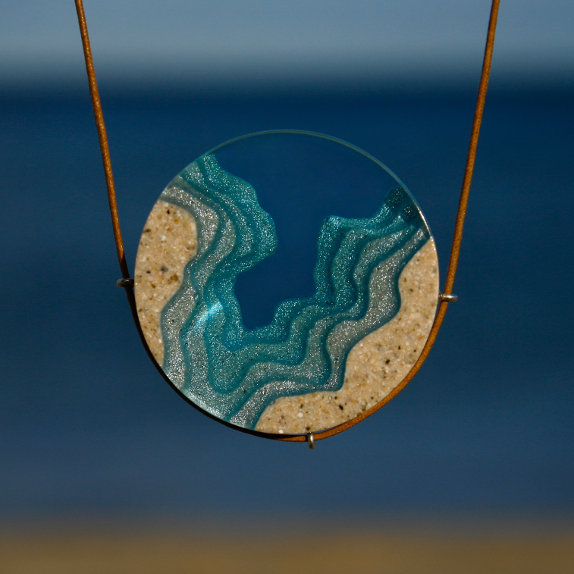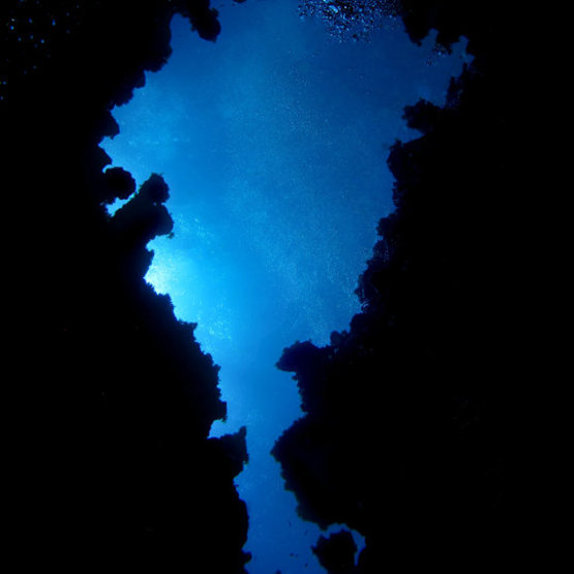 Fjord

A long, narrow, deep inlet of the sea between high cliffs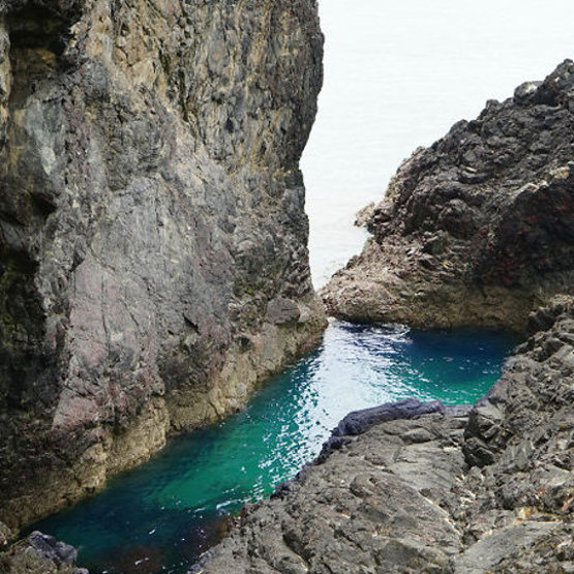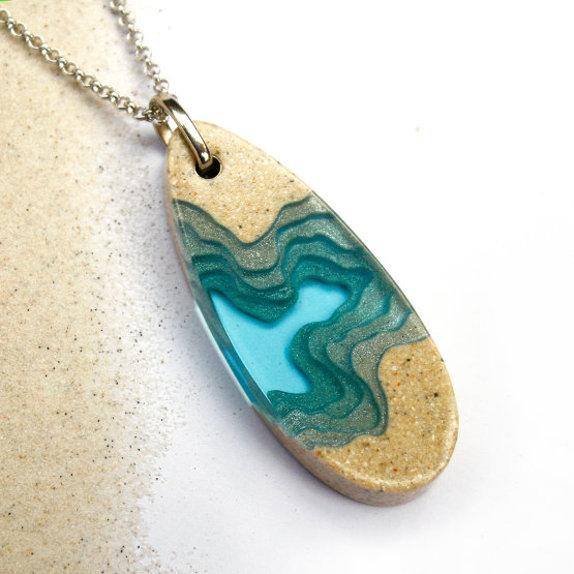 Waterway

A narrow channel of sea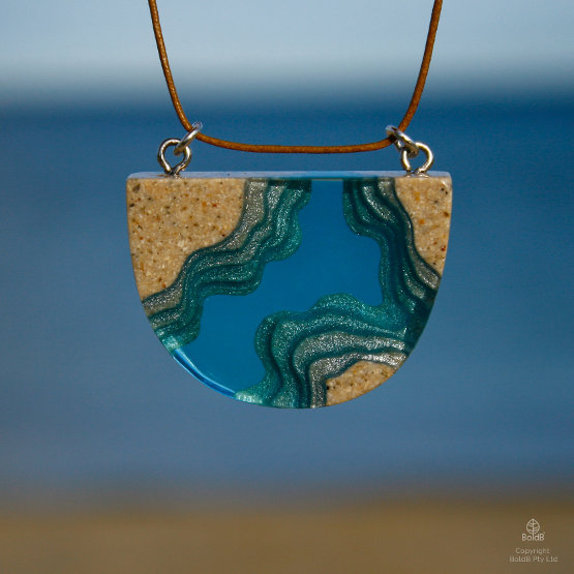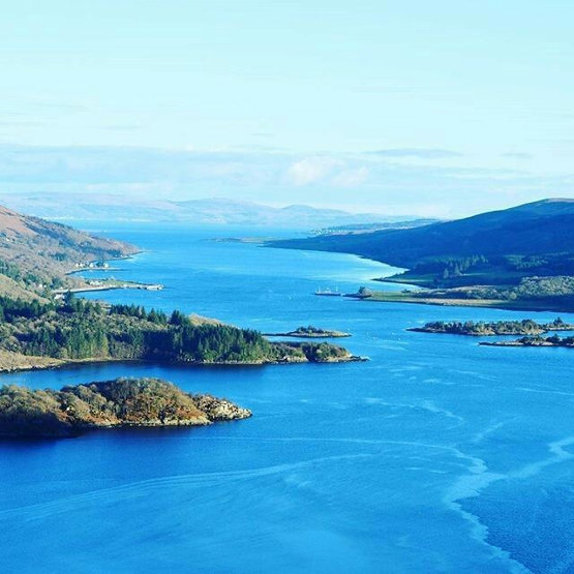 Atoll

A ring-shaped reef, island, or chain of islands formed of coral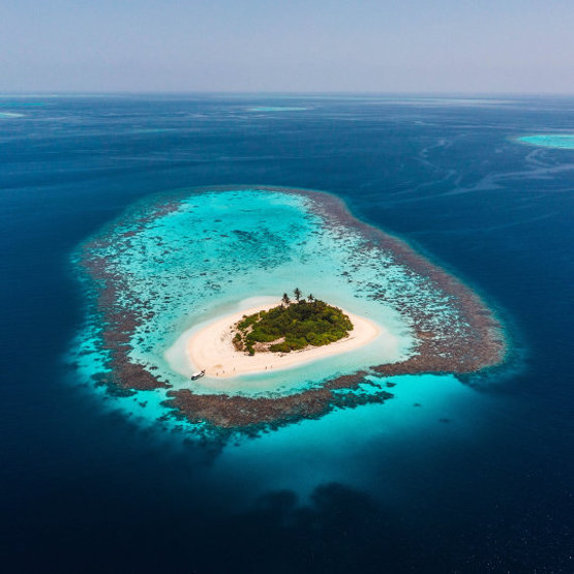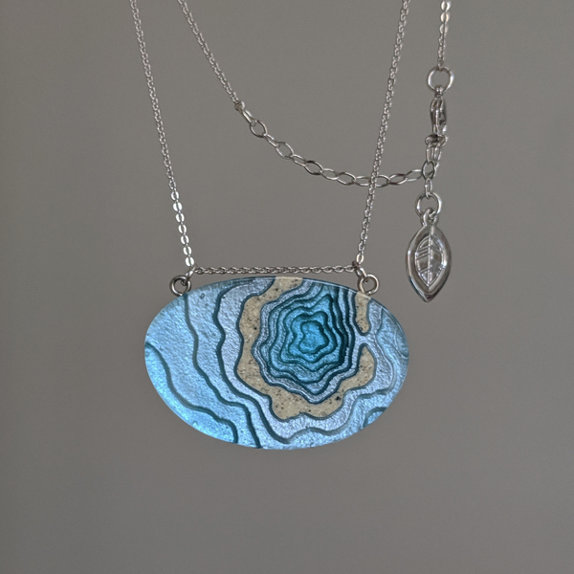 Meander

A winding curve or bend of a river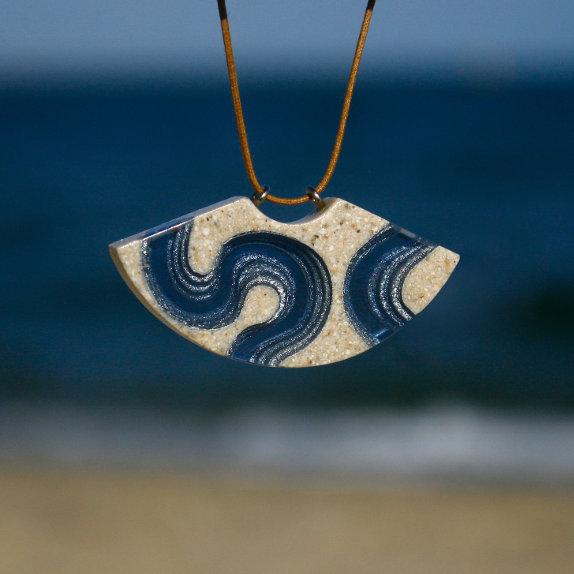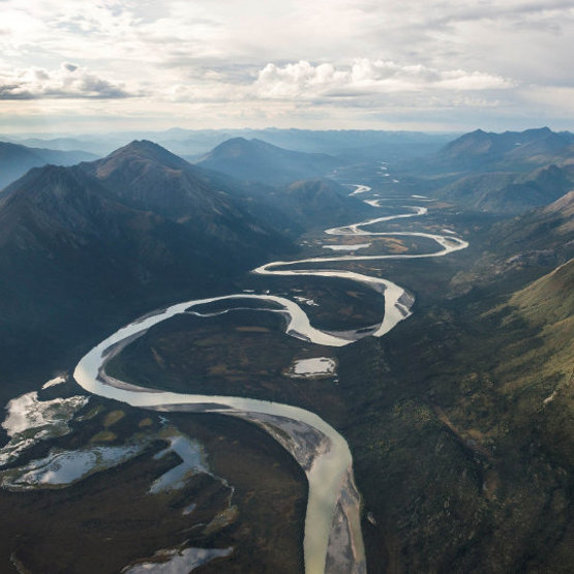 Gold statement jewellery?
Our Cluster Collection is inspired by Australia's rich natural resources, and contrasts complex, brilliant golden crystal shapes with dark concrete.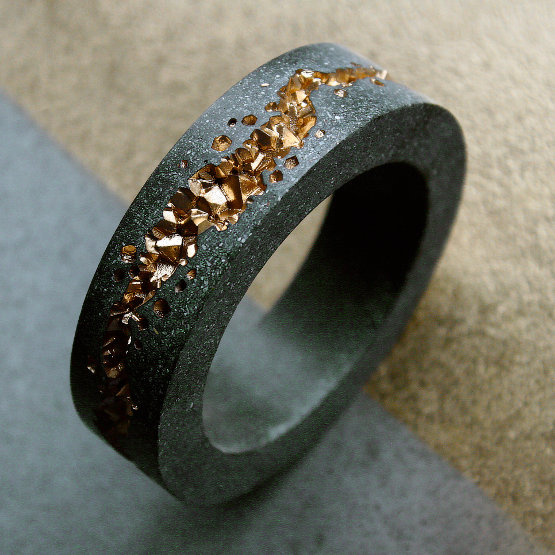 View our Cluster Collection
Perhaps pearls?
Handmade from black sand and freshwater pearls, our Nacre Collection has been inspired by Australia's beautiful and diverse aquatic life.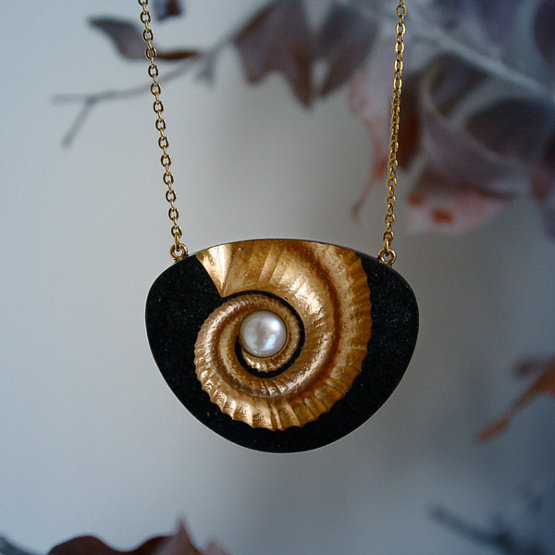 View our Nacre Collection